Dear , your message was sent successfully !
We will reply to you within 48 hours.
Thank you for your interest.
Interested in Us
I want more informations
Website design & development Services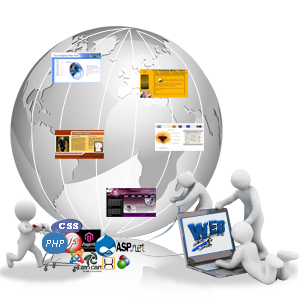 01
Website
Designing & Development
As we all are aware of the evolving of new digital world, Our Website Designing and Development Company in Chhattisgarh will help you to find your address over the new evolving market, Internet. We are working exhaustibly towards weaving the dreams of many to find their space over the Internet.
Our company always focuses on finding the best Website development solutions for our customers. Ayodhya Webosoft has proven to be the best to help our customers to market themselves online. We have been one of the best Website Designing and Development Company in Chhattisgarh and are now growing globally.
With having professional staff and having more than 7 years of experience in Website designing and development, Ayodhya Webosoft always fulfils their customer requirements. We've worked for more than 400 different categories in Chhattisgarh. Our company works on designing a customized website design. Whether it is small business or large, we always have a development solution for all. Our company provides all the required website designing services in an affordable price.
Static Website
Dynamic Website
Web Portal Development
Static websites are useful for the people who run small scale as well as large scale business. This helps them to get their presence on internet with affordable investment in hosting and development. In the era of digital world, Ayodhya Webosoft provides excellent static website development services in Chhattisgarh and all over India where you will get an attractive website design developed by professional web designer for your business in a cost effective way.
Static website plays an important role in long run where you can get all the attributes of this. Static Website helps your business to get marketing on internet so that you can expand your business throughout your desired location. Ayodhya Webosoft helps you in planning, designing, and implementing all the ideas to make a professional Informatics Website. Our ambition is to make your presence online in very ease way by providing best website designing services.
Dynamic website is mostly used in the large industry as they want some advanced features for their website. Dynamic website shows different content and images to the people whenever they visit and includes more multimedia presence which helps to communicate easily to their targeted customers. Dynamic website is having the ability to engage the client who is not interested to spend time on particular website.
Ayodhya Webosoft believes on making customized website design to accomplish all the desired requirements of their clients. We are counted as one of the most trusted dynamic website design and development company in Chhattisgarh.

We give access to the owner of website who can change the content and images as per their need. Whenever our clients get stuck, we'll be there to help them out. Dynamic website helps you to update the content more often; it leads to get more traffic on your site frequently.

Ayodhya Webosoft renders dynamic website development services in Chhattisgarh and all over India for all the domains. We develop perfect dynamic websites which suits the business along with all the functionalities which our clients need.
Ayodhya Webosoft offers a multi-dimensional Web portal which really helps you to find out relevant information. We Ayodhya Webosoft, expertise in developing web portal solutions that blend information access and content distribution with collaboration, workflow management and networking mechanisms.
We offer wide range of portal development services that cover the majority of the web development industry:
Job Portals
Matrimonial Portals
Real Estate Portals
Classified Add Posting
Business Directory Portals
FEATURES
100% Responsive
Reasonable Prices
Latest Technology
Creative Designs
SEO Integration
Social Media Integration
Website